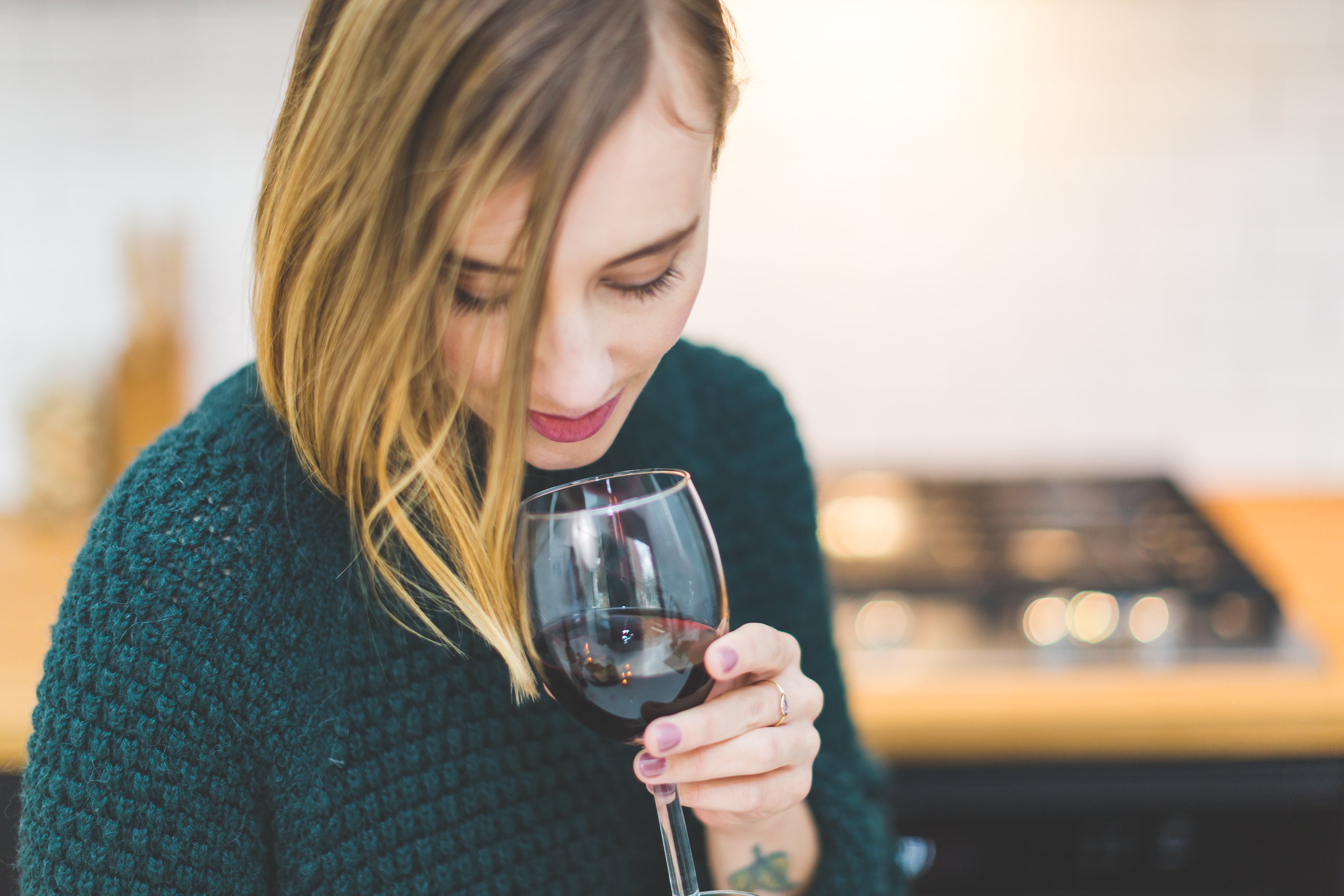 Welcome to your next adventure
DON'T HAVE THE SPACE OR TIME?
Let us do the work and heavy lifting — we can make your wine for you!
Over 10,000 batches of wine made on-site.
That's over 300,000 bottles!
New Customer Offer
It's time to make wine! New customers making wine on-site for the first time will receive $25 Off their FIRST BATCH!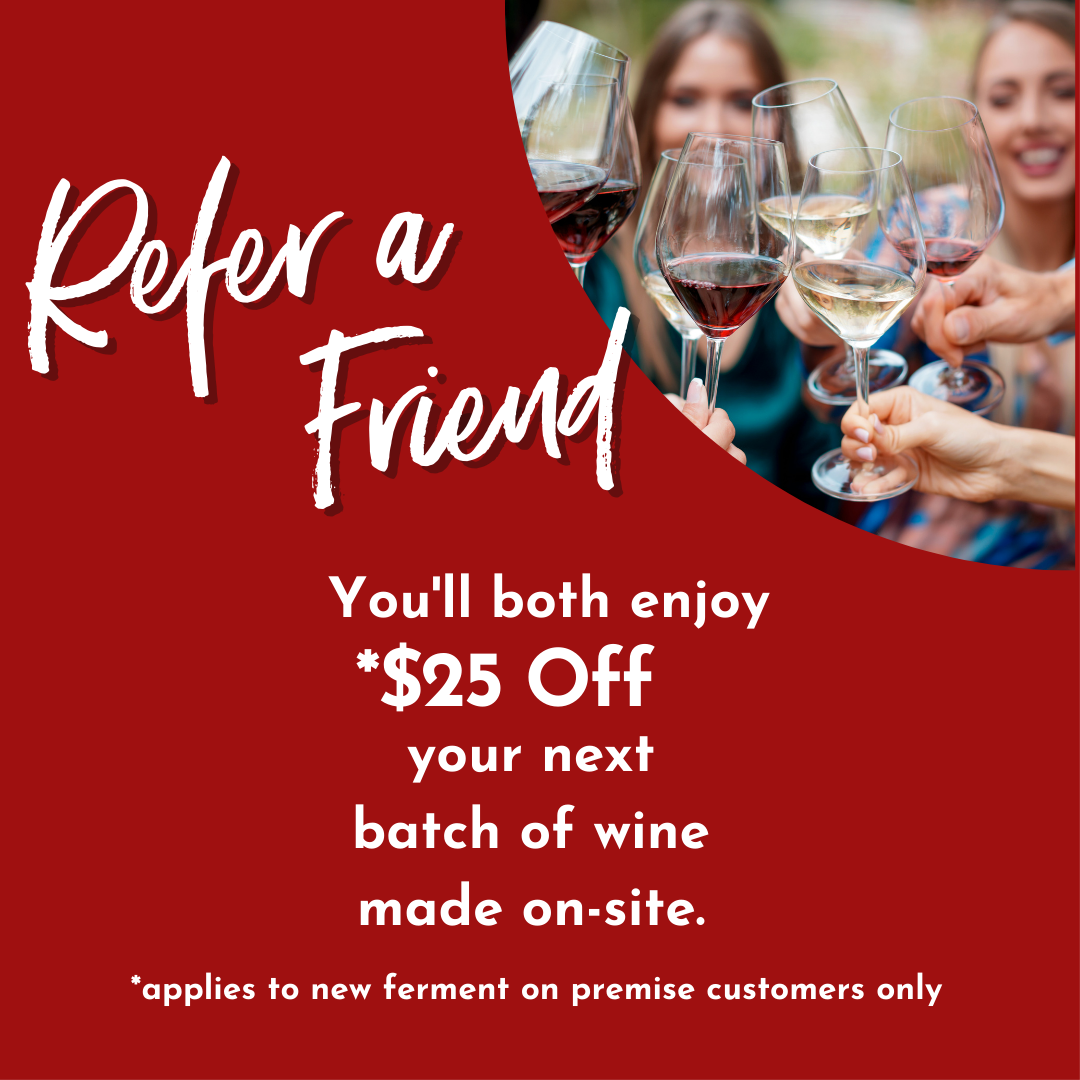 Referral Program
Spread the word! We would love to make wine for your friends and family. Send them to us and you will be *REWARDED! (once new customer begins first batch)
It's as easy as 1-2-3
1 – Choose your wine kit and sprinkle the yeast (no appointment necessary for this step)

2 – Schedule your bottling appointment – we take care of the winemaking process!

3 – Return to bottle your wine using our winery grade equipment

FAST, FUN, EASY & AFFORDABLE!
WINERY FEE $59.99 PER WINE KIT
Includes:
• Preparation of the wine kit – we do the heavy lifting!

• Daily monitoring of wine, degassing, stabilizing and clearing of your wine- all in our temperature-controlled environment.

• Wine is filtered using our winery grade filtration system.

• The use of our professional bottle sanitizer – cleans 30 bottles at once in less than 5 minutes!

• Use of automatic electric bottle fillers, automatic corker, shrink top machine.
WHAT'S MY JOB AS A CUSTOMER?
You choose and purchase your wine kit, and pay for the winery fee.
You sprinkle the yeast.
You schedule your 30 minute bottling appointment & return in 4-8 weeks, depending on your wine kit.
You return with your own bottles, or purchase new bottles from us (each kit makes 28-30 bottles).
Clean your bottles (takes 5 minutes).
Fill your bottles or bag your wine.
Cork your wine bottles.
Add shrink caps and labels. (Corks/labels/shrinks/bottles/bags available for purchase)
ENJOY AT HOME!