RJS Cru International - Malbec, Chile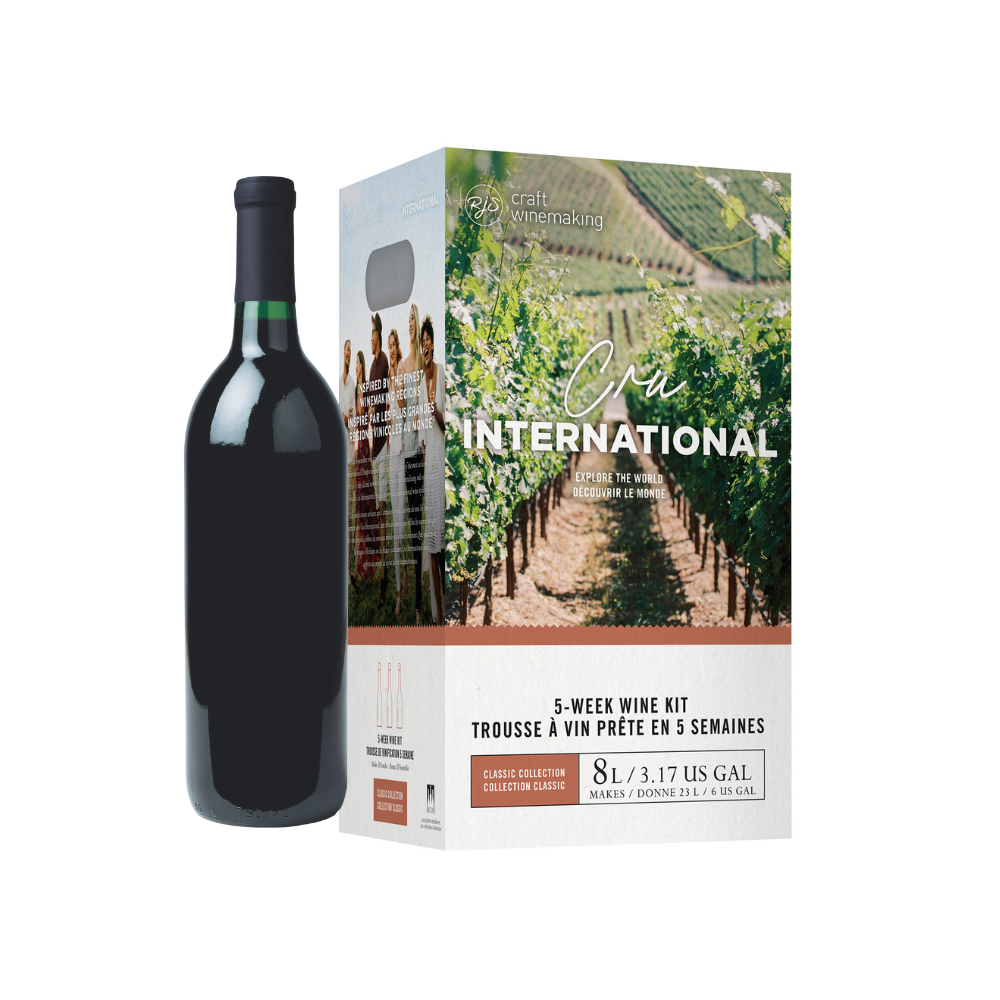 RJS Cru International - Malbec, Chile
In stock, ready to ship

Sold Out
Warm spice notes and aromas and flavours of ripe blackberry and blackcurrant. Chile is well known for these chewy, deep, rustic red wines with intense cherry flavours and blended oak undertones.
Country: Chile
Colour: Red
Sweetness: Dry
Oak: Yes
Body: Medium
Alcohol: 12%
Labels Not Included
Recommended Labels:
Available Shrink Tops:
Available Corks:
ABOUT OUR OPTIONAL WINERY SERVICE
Have us make your wine on-site. Our Full Service Package Includes - Make It For Me Winery Fee, 30 Bottles, 30 Synthetic corks, labels and shrinktops.
 I understand that I must visit in-person to start the fermentation process and bottle the wine.
Make it For Me products are for in-store pickup only (shipping and delivery not available)
Regular price
$11999
$119.99
Sale price
$8999
$89.99
Save $30