RJS Restricted Quantities - Pinot Noir, Germany (April 2024)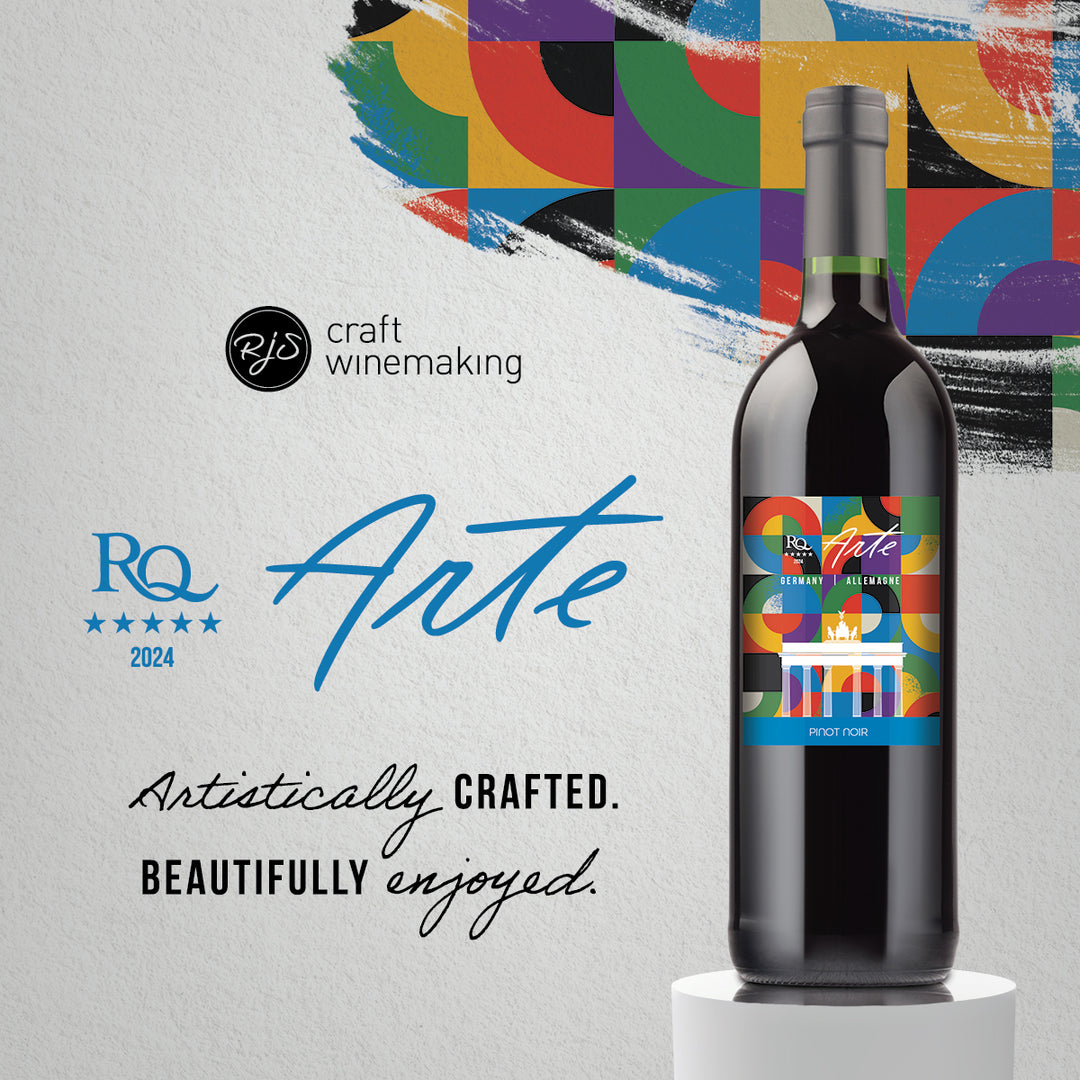 RJS Restricted Quantities - Pinot Noir, Germany (April 2024)
Save $40 - Pre-Order Now To Guarantee Best Price and Availability.
PRE-ORDER DEADLINE IS SUNDAY NOVEMBER 12,2023
Customers will be contacted once their Limited Edition Arrives.
Germany's silky Pinot Noir is crafted with subtly artistic touches inspired by the Bauhaus movement.  Just as Bauhaus design embraces clean lines, geometric forms and minimalistic elegance, RQ24's Pinot Noir holds a delicate balance of berry flavours structured character and simple sophistication. 
Linger over this red's soft tannins and journey to the heart of Berlin, where the aesthetic finesse of Bauhaus art and the timelessness of the Brandenburg Gate are echoed in every splendid sip.
Tasting Notes: This dry, elegant Pinot Noir gracefully balances ripe red berry fruits with the integration of soft oak tannins.

Food Pairings:
A complimentary delight for popular German dishes including Roast Duck (Ente), Mushroom Stroganoff and Bratwurst.
Country: Germany
Colour: Red
Sweetness: Dry
Oak: Medium
Body: Medium
ABOUT OUR OPTIONAL WINERY SERVICE
Have us make your wine on-site. Our Full Service Package Includes - Make It For Me Winery Fee, 30 Bottles, 30 Synthetic corks, labels and shrinktops.
 I understand that I must visit in-person to start the fermentation process and bottle the wine.
Make it For Me products are for in-store pickup only (shipping and delivery not available)
Regular price
$19999
$199.99
Sale price
$15999
$159.99
Save $40