VineCo Signature Series - Chardonnay, California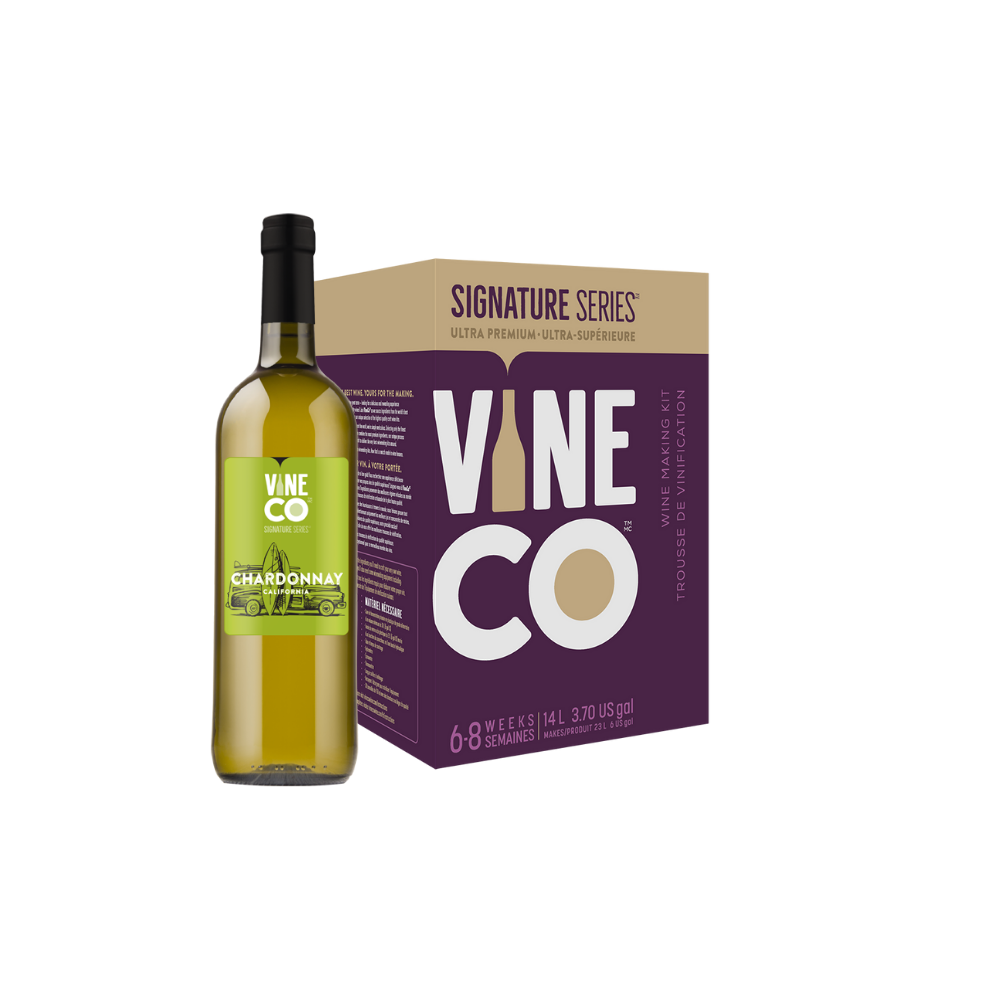 VineCo Signature Series - Chardonnay, California
Low stock - 6 items left

Sold Out
Yellow apple, lemon and pineapple with hints of peach and mineral notes, fresh and unoaked.
Country: United States
Colour: White
Sweetness: Dry
Oak: No
Body: Med-Full
Alcohol: 13.5%
Labels Included
Available Shrink Tops:
Available Corks:
ABOUT OUR OPTIONAL WINERY SERVICE
Have us make your wine on-site. Our Full Service Package Includes - Make It For Me Winery Fee, 30 Bottles, 30 Synthetic corks, labels and shrinktops.
 I understand that I must visit in-person to start the fermentation process and bottle the wine.
Make it For Me products are for in-store pickup only (shipping and delivery not available)
Regular price
$19499
$194.99
Sale price
$14499
$144.99
Save $50