Winexpert Private Reserve - Shiraz, Barossa, Australia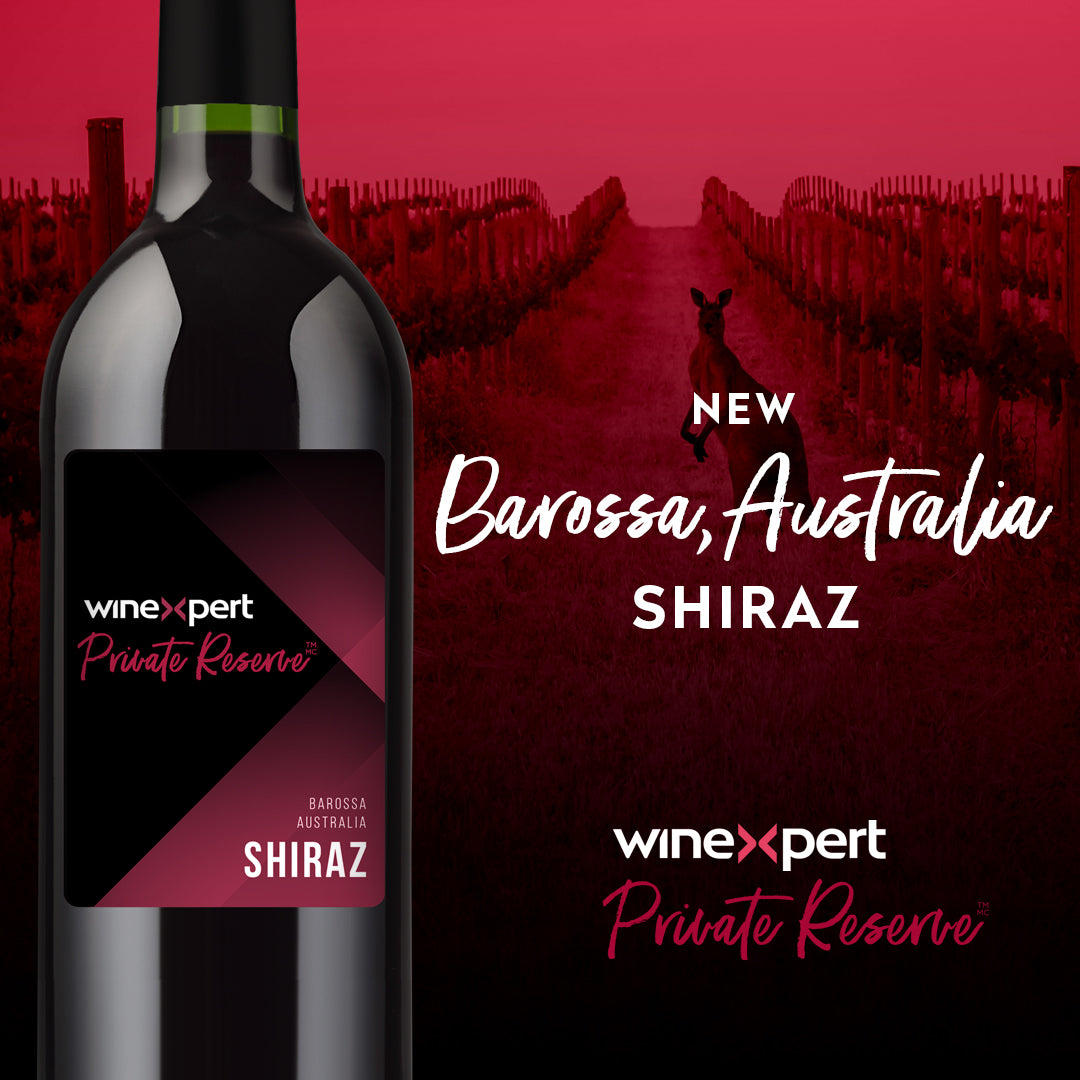 Winexpert Private Reserve - Shiraz, Barossa, Australia
Low stock - 6 items left

Inventory on the way
Located roughly 70 kms northeast of South Australia's capital city Adelaide, Barossa is one of the country's most prominent and celebrated regions.  Its rich winemaking history dates back to the 1840s and it is home to some of the world's oldest Shiraz vines.
Shiraz is Barossa's signature wine; it is one of the most famous red wines in the world, with a reputation for being rich and full bodied with velvety tannin.  The varietal thrives in the region's Mediterranean climate which is ideal for producing full-bodied red wines.  The combination of hot, dry sunny days and cool nights ensure consistent, timely ripening which contributes to the style's hallmark ripe tannins and highly concentrated fruit flavours.
Winexpert Private Reserve Barossa Shiraz - Cooked black fruit flavours of blackberry and plum with layered notes of dark chocolate, coffee, licorice, pepper and spice.
Country: Australia
Colour: Red
Sweetness: Dry
Oak: Heavy
Body: Full
Alcohol: 14%
ABOUT OUR OPTIONAL WINERY SERVICE
Have us make your wine on-site. Our Full Service Package Includes - Make It For Me Winery Fee, 30 Bottles, 30 Synthetic corks, labels and shrinktops.
 I understand that I must visit in-person to start the fermentation process and bottle the wine.
Make it For Me products are for in-store pickup only (shipping and delivery not available)
Regular price
$20999
$209.99
Sale price
$15999
$159.99
Save $50